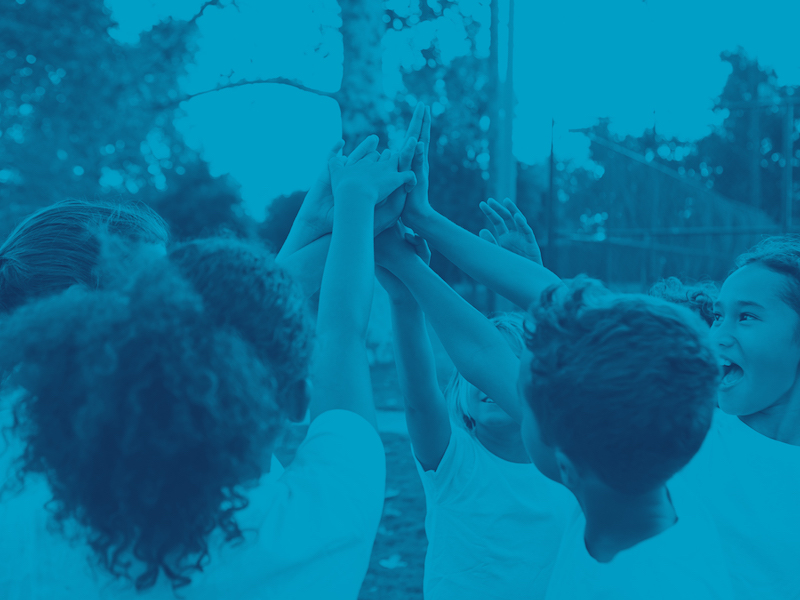 Increasing Physical Activity
2016 Progress Report
In today's world, it's harder than ever to get kids up and moving. PHA partners understand that regular physical activity is a critical component of good health. Our partners sponsor local youth sports leagues, train quality coaches, provide grants for after-school programs or other physical activity, install kid-sized equipment in community recreation centers, run physical activity programs and host local events for families to enjoy active time together.
Five major brands – Nike, Reebok, Mercedes-Benz, DICK's Sporting Goods and The North Face – have committed to investing $115.5 million in getting America's kids moving. Collectively, our partners reach more than 21 million kids across the country with opportunities to be physically active. Together, they'll train more than 26,000 athletic coaches, who will work primarily with kids living in underserved communities.
Our goal is to keep kids moving for at least 60 minutes a day, whether they're competing in sports, playing outside or taking part in activities created by one of the thousands of Let's Move! Active Schools nationwide. Because we know that any time kids are active, they're moving in the right direction.
Partner Spotlight Nike
Let's Move! Active Schools
Research shows that kids who are active not only maintain a healthier weight, they feel better and perform better at school. But too often, kids aren't getting a chance to move. They sit at desks all day at school and plant themselves in front of digital screens when they get home.
Let's Move! Active Schools – a collaborative effort of 42 health, education and private sector organizations – has been working to change that with a goal of making 60 minutes of physical activity the norm for children in K-12 schools all across America.
22,892 schools are becoming Active Schools
Since its launch in 2013 by former First Lady Michelle Obama, this initiative has grown to include nearly 22,900 schools serving 12.6 million children nationwide. Last year, West Virginia became the first state to enroll each and every one of its public elementary schools. Enrolled schools are eligible for grants, professional development and other resources to help them increase physical education and physical activity opportunities before, during and after school. How they do this is up to them. Some weave 10-minute movement breaks throughout the school day, allowing kids to dance or stretch. Others host after-school running clubs or family events in the evenings. There are so many activities to try, and one is not better than the other – as long as kids are moving and having fun.
This spring, Let's Move! Active Schools rebranded as Active Schools. The new vision is to reimagine school environments as places that provide opportunities for academic, social, emotional and physical learning, so that all children have the ability, confidence and desire to lead active, healthy lives. Active Schools' strategic framework is centered around three overarching objectives:
Improve the supply of active school environments to fulfill unmet need and provide models and examples throughout the country.
Increase demand for active school environments so public education systems feel positive pressure to provide physical education and physical activity.
Reduce obstacles that prevent schools from creating more active environments, by freeing up resources and encouraging better public policy, thus allowing educators to more effectively weave physical activity into the school day.
Together, these objectives address the challenges faced by schools today and can help build the foundation to create a new reality, in which all schools are able to integrate greater amounts of physical activity throughout the day.
All Partners
Blue Goji

DICK's Sporting Goods

FirstBIKE

Mercedes-Benz USA

New York Road Runners

NIKE, Inc.

Outdoor Foundation / Outdoor Industry Association

The North Face

United States Olympic Committee

United States Tennis Association