Reaching the Tipping Point
Dear Partners, Friends and Supporters,
What an exciting time it is and has been for the issues PHA cares so very much about. First the UN Food Systems Summit brought global attention to food's power to build health. Next the World Economic Forum turned its attention to food and nutrition - with 80 global food company executives concluding that our slow progress in nutrition is the result of the issue being too low on the corporate agenda. And this fall, the White House convened the first hunger conference in a half century, focussing not just on hunger, but on nutrition and health - a long overdue recognition that the three are inextricably bound.
As I reflect on this year, I'll share two observations and two opportunities.
First, the power of consistency over time. PHA is a leader among the organizations working to integrate hunger and health. For too long those that worked to alleviate hunger did so without considering health, often delivering "pounds" of foods that aggravate diabetes and heart disease. For those that worked on health, much of the focus went to superfoods and efforts to get the already-healthy even healthier. We now understand our food system is connected, and requires a unified national food strategy that government, business and nonprofits must prioritize if we are to end hunger and build public health.
Second is the value of real systems change. People often refer to systems change, but it is extremely hard to achieve. Yet that is exactly what PHA's food bank work - Healthy Hunger Relief - has done. Year-by-year we partnered with food banks to work on organizational change that would better position those food banks to source and distribute more vegetables and fruits and less ultra processed carbohydrates. Our theory of change was that if we got 25 percent of the nation's food banks, we would establish unstoppable momentum toward nutrition in the charitable food system. And that's what happened. Feeding America embraced the Heathy Eating Research guidelines developed in partnership with PHA on nutrition for food banks nationwide and there is now a national trend toward nutritious food throughout the charitable food system.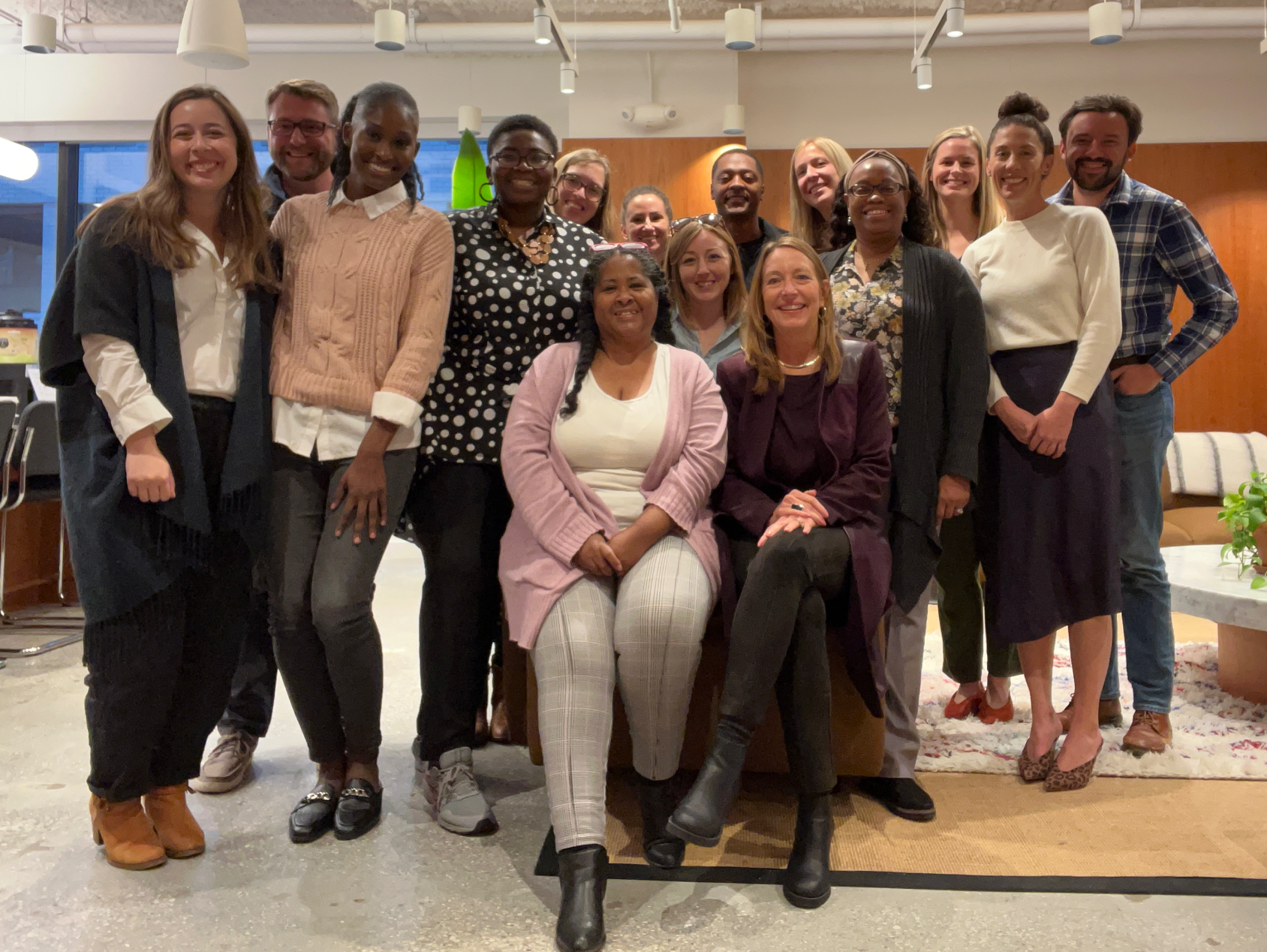 The new opportunities are many, but I will call out two areas of focus:
Data and evaluation. PHA has always been oriented toward evaluating and measuring results. Over time, we have devoted even more of our resources to doing this. Sometimes, we confirm our hypothesis, as we did when the Good Food for All program resulted in establishing a lasting habit of increased vegetable consumption. Other times, it does not - as when we learned that children were not open to the new flavors in our meal kits. But in every instance, we roll the learnings back into our work.
And that leads me to my second point: Our youngest eaters matter. PHA's work in early childhood is even more important than we previously thought. We are repeatedly learning that children, exposed early to vegetables, enjoy them throughout life. Those who miss out, sadly, are more likely to cope with various diseases. Many organizations have been reluctant to focus on infants and toddlers because it's harder to reach those kids. We reach Kindergarten through college-aged kids in school. We reach adults in the workplace. But the youngest children have been elusive. That's why we focused on getting information to pediatricians and developing tool kits for doctors to talk to parents when they are first grappling with the many challenges of parenting.
So, I sincerely hope you'll spend some time reading through our 2022 Impact Report. PHA's work, and the continued energy behind it from all sectors, are at a critical tipping point thanks largely to your steadfast support. Let's take advantage of this opportunity while the wind is at our back.
And thank you so very much for your continued support.

Nancy E. Roman President and CEO Partnership for a Healthier America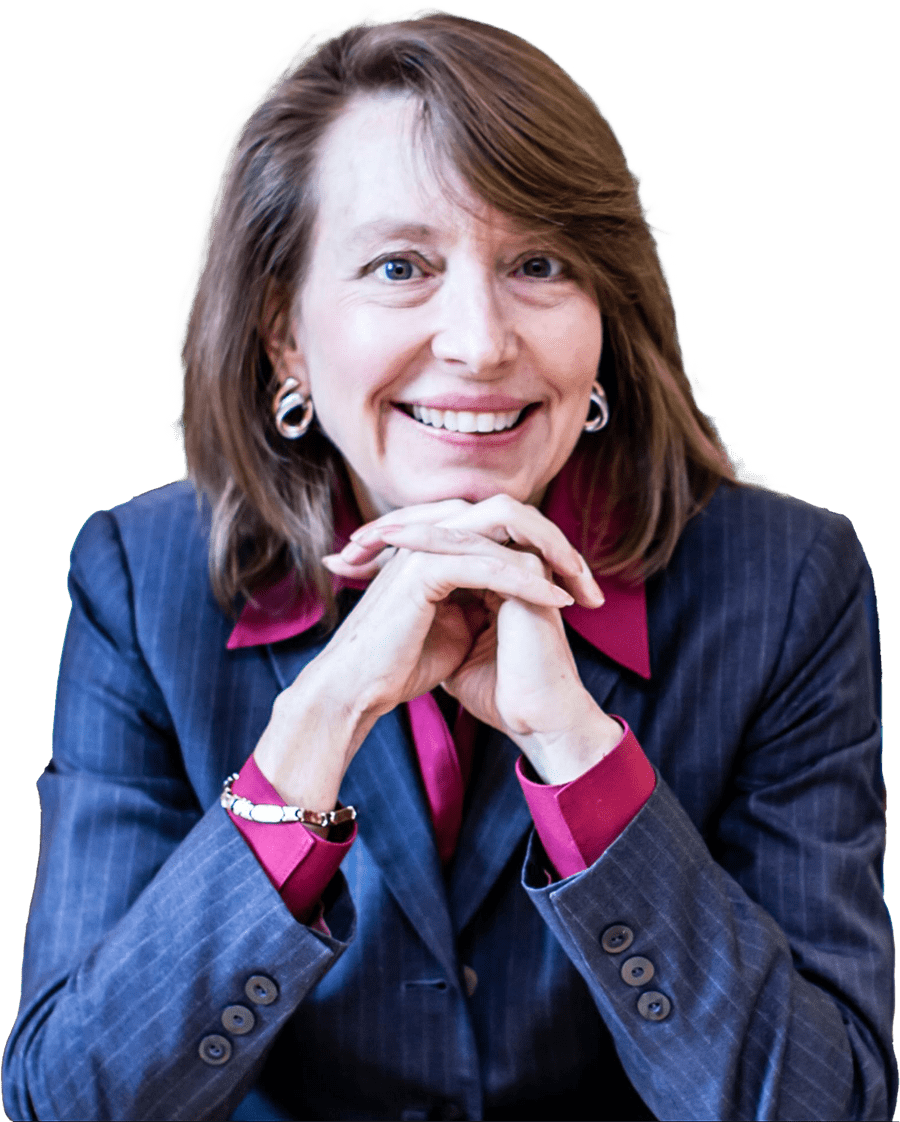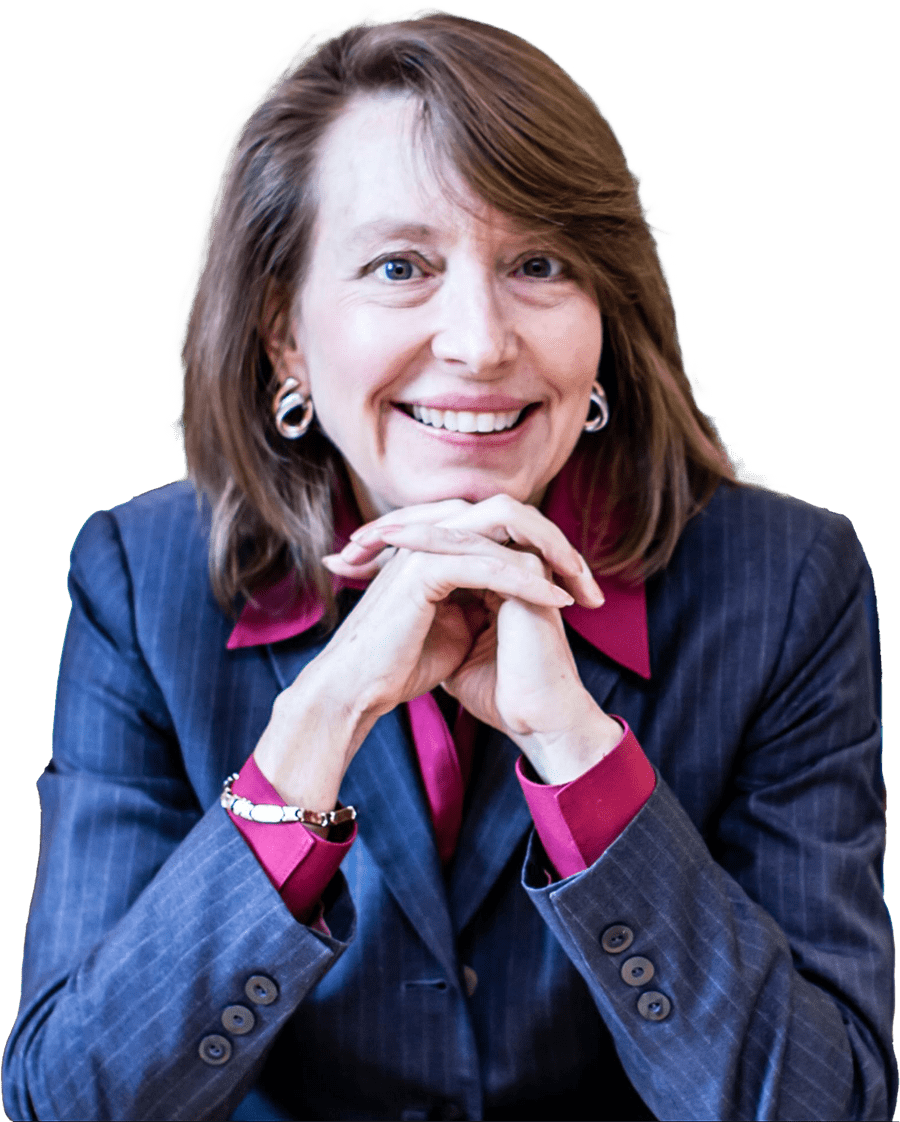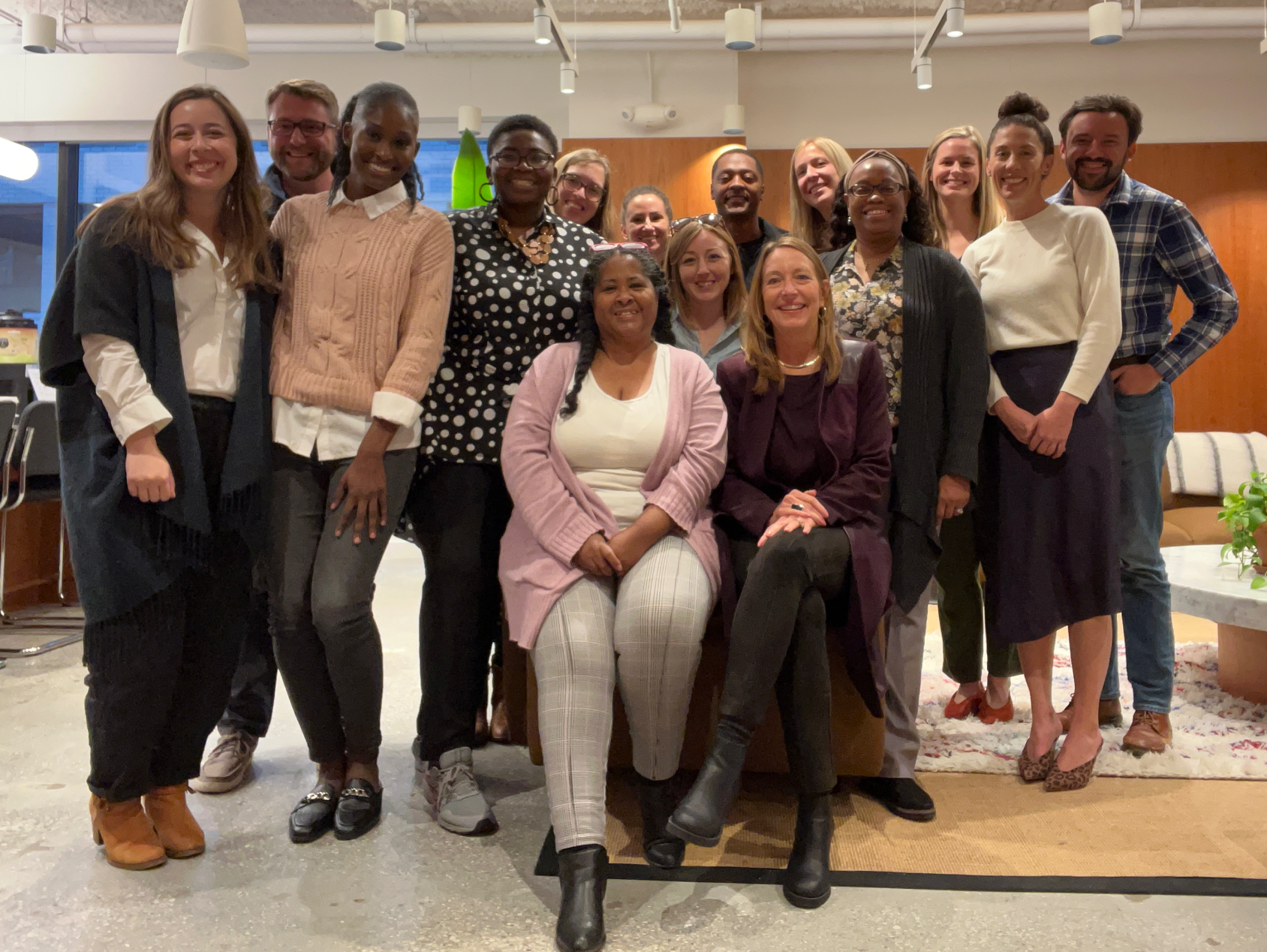 Adding 100 Million Servings of Vegetables and Fruit
At the core of Partnership for a Healthier America's work is Food Equity — the concept that everyone, no matter their zip code, should have access to affordable, good food. Our mission is something that everyone can agree on even if they don't agree on how to do it. This fall, a White House Conference built new momentum behind this critical issue, putting a greater emphasis on transforming our food system to improve public health.
On September 28, the White House Conference on Hunger, Nutrition, and Health helped to create that momentum with a shared strategy and prioritization of building health through food. Alongside the Conference, PHA committed to adding 100 million servings of vegetables, fruits and beans to the marketplace by 2025.
So my hope is that this is the beginning of another major movement in America to expand access to healthy, fresh foods, affordable foods, as well as making sure that we stop this over-proliferation of highly processed, sugar-filled, nutrition-empty foods that are really driving disease at alarming rates.

— Senator Cory Booker, (D) New Jersey
But, we cannot do this alone. We have gathered together companies, early childhood education centers, associations, municipal government and community organizations to work with us to improve equitable access to foods that build health through Good Food Access Commitments.
Private business provides the vast majority of food consumed in this country so it is absolutely critical that we bring corporate partners in on our mission to build a future where all Americans have access to good and nutritious food.

— Nancy E. Roman, President & CEO of Partnership for a Healthier America
We need YOU
Now that the Conference has wrapped up, our work can really begin. It's up to all of us to get to work. As Chef José Andrés said during the Conference, "We can all carry this weight together."
If you're looking to join the movement of people committed to Food Equity, you can take our Fight for Food Equity Pledge and you can find everything you need to make an impact for Food Equity on our Food Equity Action Center.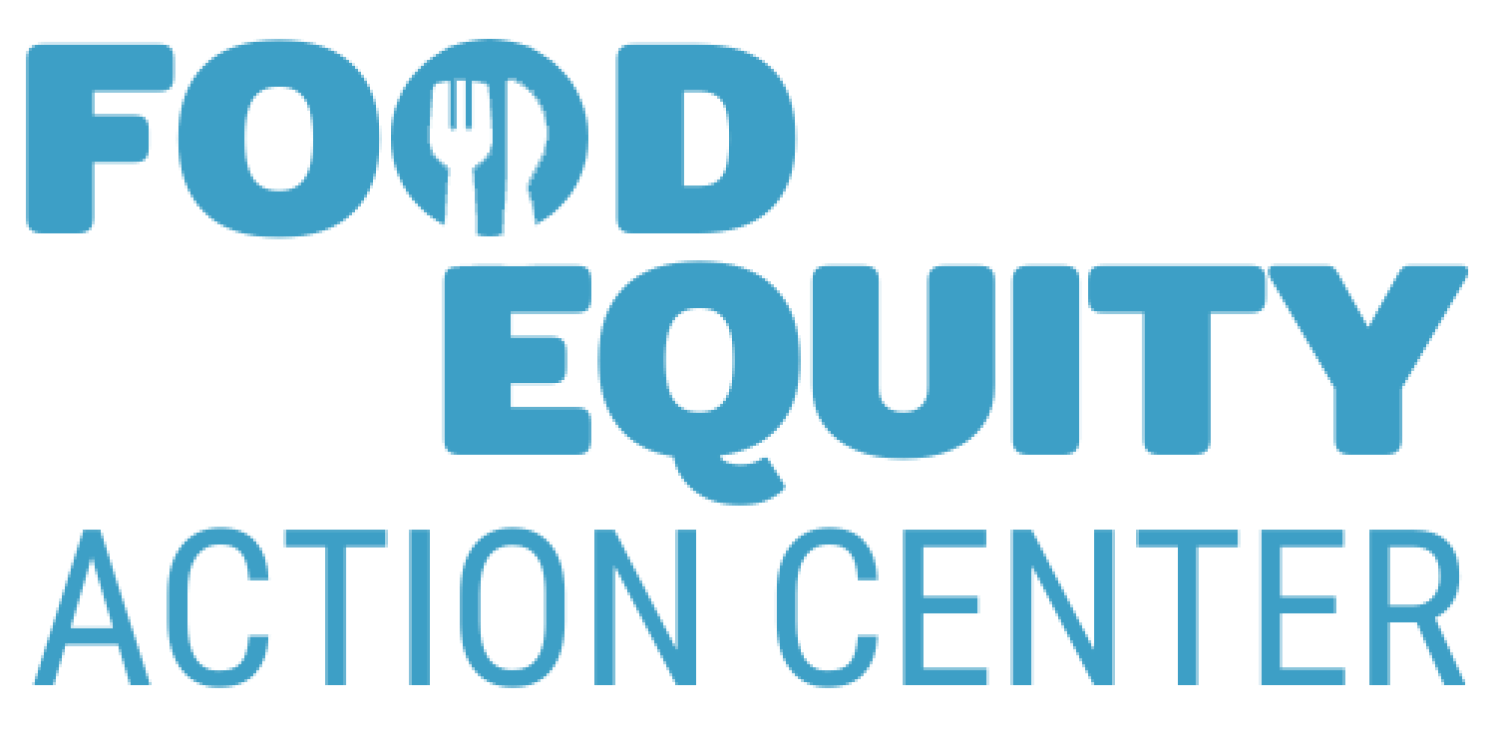 Healthy Hunger Relief
Celebrating Food Equity Champions
Since 2016, PHA has recognized, elevated and accelerated the work of food banks across the country that are uplifting the health and well-being of their communities. Our 60 Healthy Hunger Relief partners serve as the foundation of our mission to transform the food landscape in pursuit of Food Equity. Through our work together, we're ensuring that communities and families all across the country have access to high-quality, familiar and nutritious foods.

Over the last 5 years, we've reached a tipping point
One where 30% of the nation's food banks are working to center health in their work. So, while we're "graduating" many of these partners and celebrating them as Food Equity Champions, their work will continue to improve the well-being of the communities they serve, well into the future.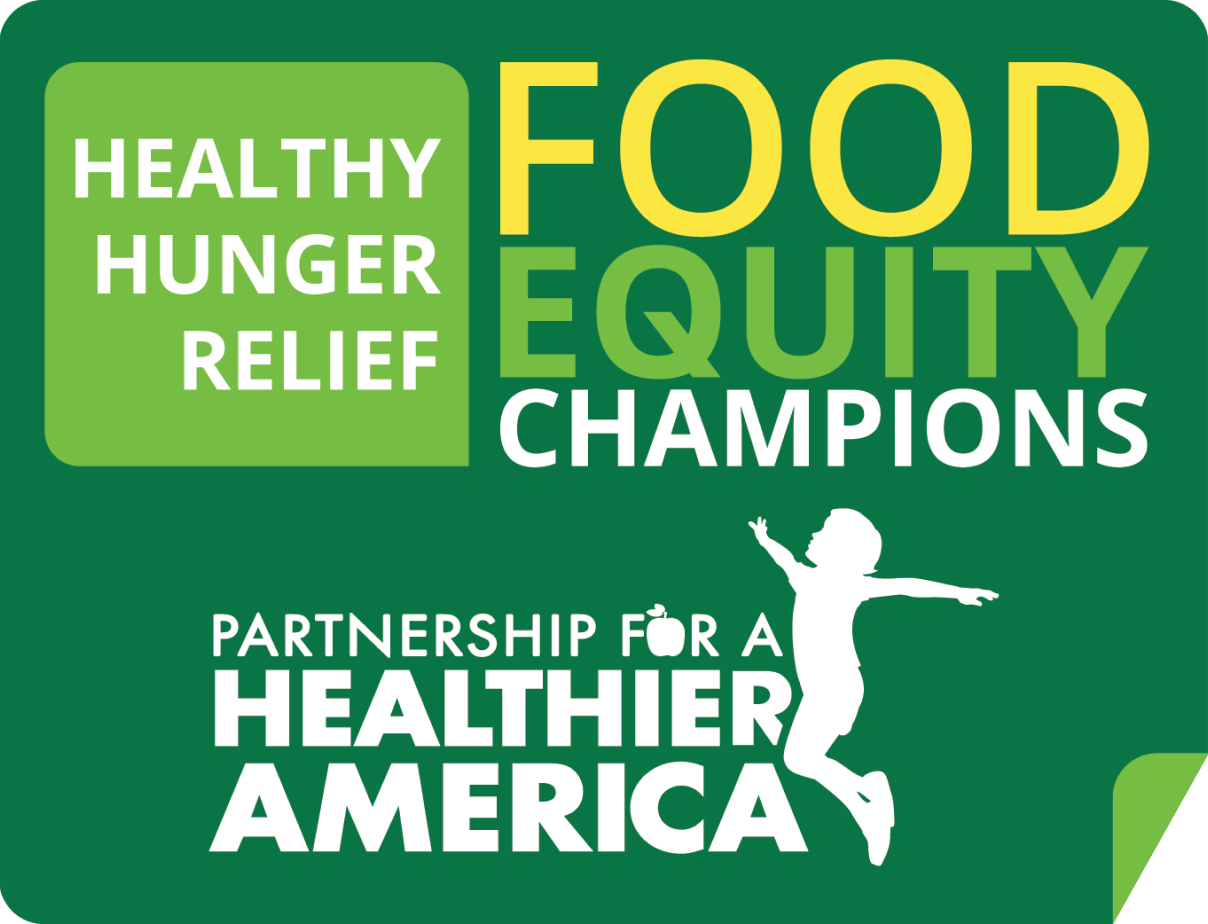 The partnership with PHA was a starting point for the food bank's journey into a deep and intentional commitment to providing healthier, nutritious foods and beverages to the communities we serve.
— Cynthia Kirkhart, CEO, Facing Hunger Foodbank
Healthy Hunger Relief by the Numbers
Feeding America adopted the Healthy Eating Research guidelines developed in partnership with PHA, setting new standards for health at food banks nationwide.

PHA works with 60 food bank partners across 27 states, reaching more than 15 million people.

Food Bank partners have committed to evaluating the nutritional content of more than 906 million pounds of food.

PHA's Healthy Hunger Relief partners have removed 19 million pounds of junk food from their inventories and added 122 million pounds of healthy food.
Our Partners
We love to celebrate our Healthy Hunger Relief Partners. You can find them here.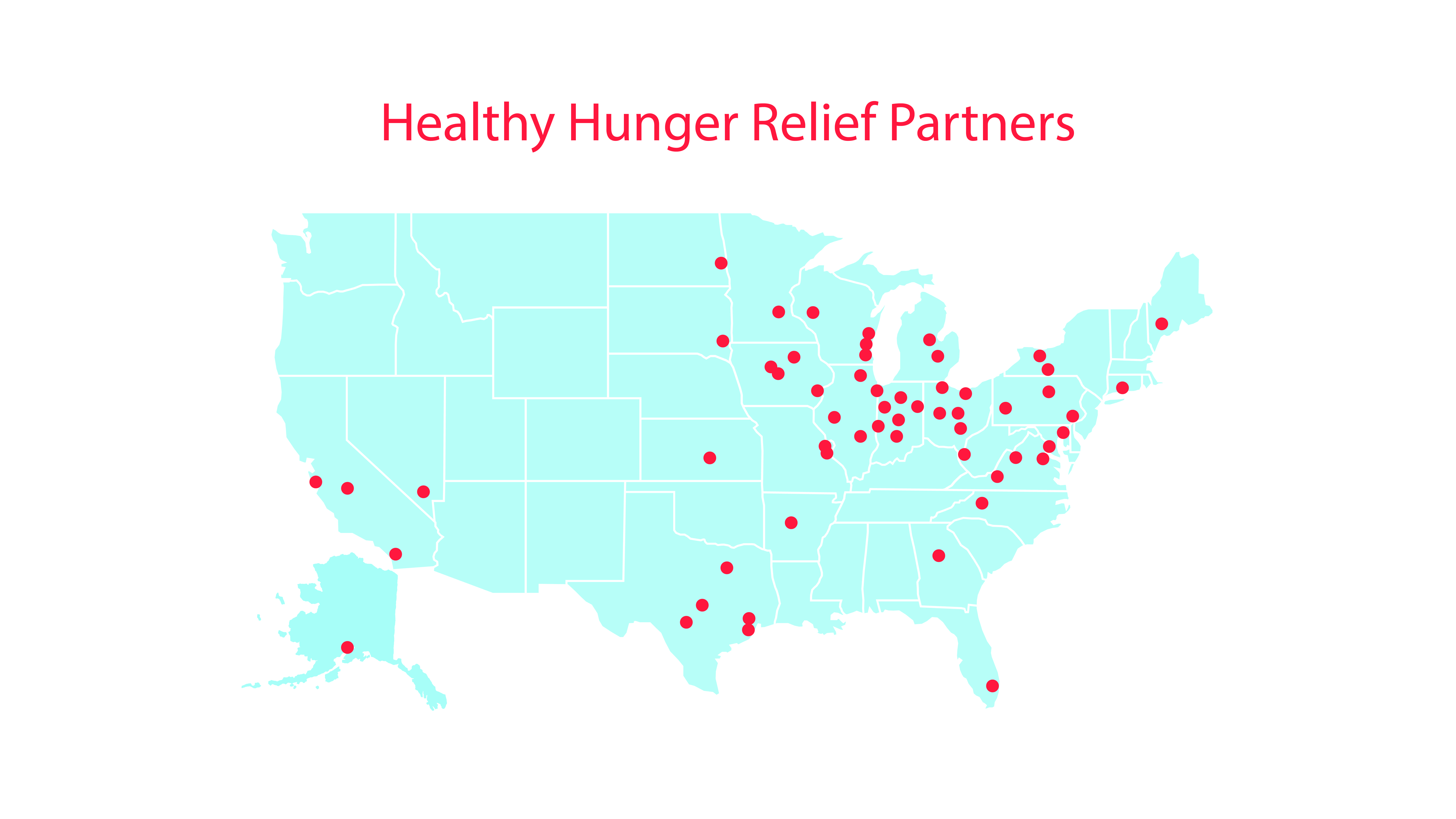 What Does 1.8 Million Servings of Vegetables and Fruit Look Like?
The Gateway Region YMCA and PHA teamed up this summer to provide 360 tons of fresh produce to 3,000 families in St. Louis, Missouri through Good Food for All. That's 1.8 million servings of fresh, high-quality vegetables and fruits.
More than 20 Million Servings in 29 Cities
Over the last 2 years, PHA has connected tens of thousands of families with millions of servings of produce. Here is where we have implemented our Good Food for All program in the last 2 years.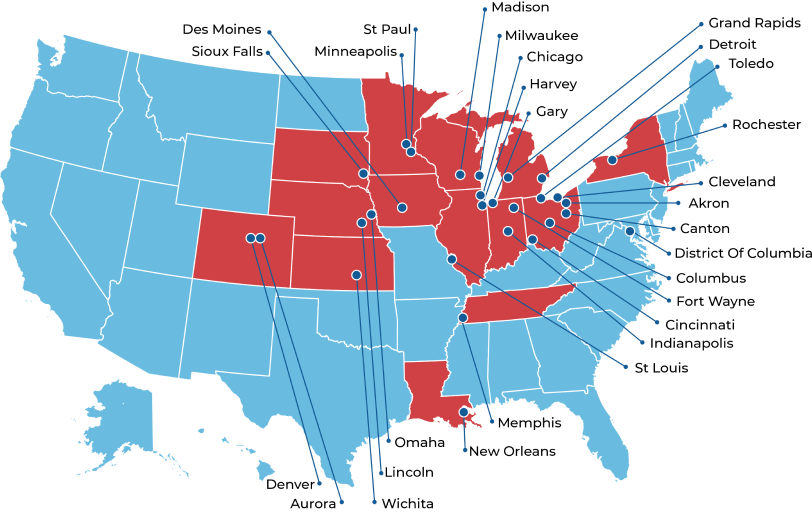 There are so many stories to share from so many cities, and we'd like to share a few of our favorites with you.
Always Learning. Always Improving.
At PHA, we don't just want to distribute high-quality, healthy food to communities. We want to make a long lasting impact. That's why we make rigorous research a "must have" when we launch any program. We evaluated the impact of Good Food for All in 25 cities last year. Here are just a few things that we learned: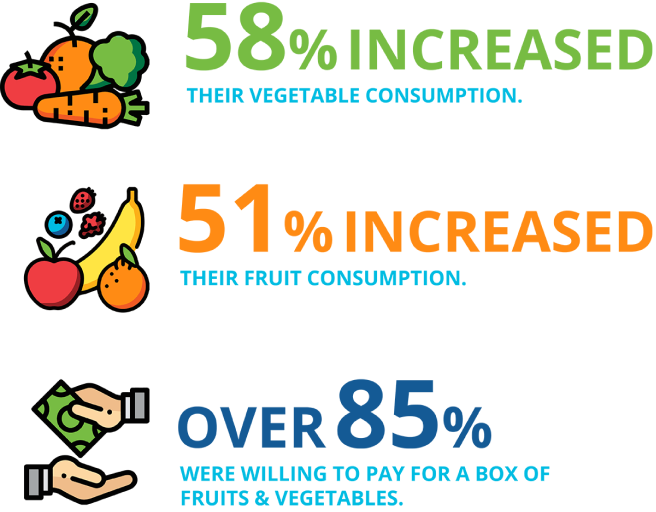 We're also continuing to test vegetable-forward meal kits at affordable prices for families in underserved communities. Through our Pass the Love program, we learned that families who participate in as little as a month of weekly meal kits see a 23% increase in vegetable consumption and build stronger cooking confidence in their homes.
Creating Long-Lasting Access
Delivering millions of servings of vegetables and fruits is important, but it's even more critical to create longer lasting affordable access to produce for families in underserved communities, so that we can continue to increase vegetable and fruit consumption nationwide. That's why we're partnering with the city of Indianapolis again. Last year, PHA brought the first phase of its Good Food For All program to Indianapolis, providing 834,467 servings of high-quality fruits and vegetables, reaching 1,020 families with help of our local partner, the City of Indianapolis' Community Food Access Coalition. Starting this fall, we're bringing the next phase of that work to the city, providing money for people to buy fresh produce, marketing to drive more demand for good food, and bringing business and community based partners together to overcome barriers to food access.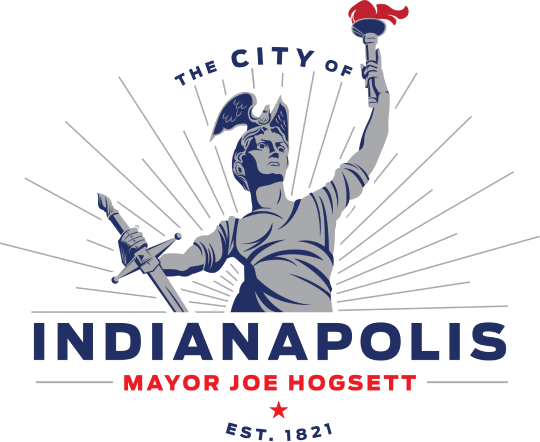 This collaboration between the City of Indianapolis and the Partnership for a Healthier America will provide a dramatic boost for residents' access to healthy food. That increased access leads not only to better health outcomes individually, but also a higher quality of life for entire neighborhoods.
— Joe Hogsett, Mayor of Indianapolis
Partner Spotlight:

Instacart has pledged to bring 10 million servings of produce to nutrition insecure families across the US over the next three years through joint programming, and new technology offerings as part of its Instacart Health initiative launched alongside the White House Conference on Hunger, Nutrition, and Health on September 28, 2022. Our first stop is in Indianapolis, where we'll be providing families with free access and delivery of vegetables and fruit as well as money to buy more produce.
Instacart's commitment will support PHA's goal of adding 100 million additional servings of vegetables, fruits and beans to the marketplace by 2025.
This type of cross-sector collaboration is key to solving nutrition insecurity, and we're committed to tackling these issues together.

— Fidji Simo, CEO of Instacart
Mississippi Delta
Empowering Food Equity in the Mississippi Delta
We're working in the Mississippi Delta to increase the affordability, accessibility, and visibility of fruit and vegetables through community-centered change focused on empowering young people.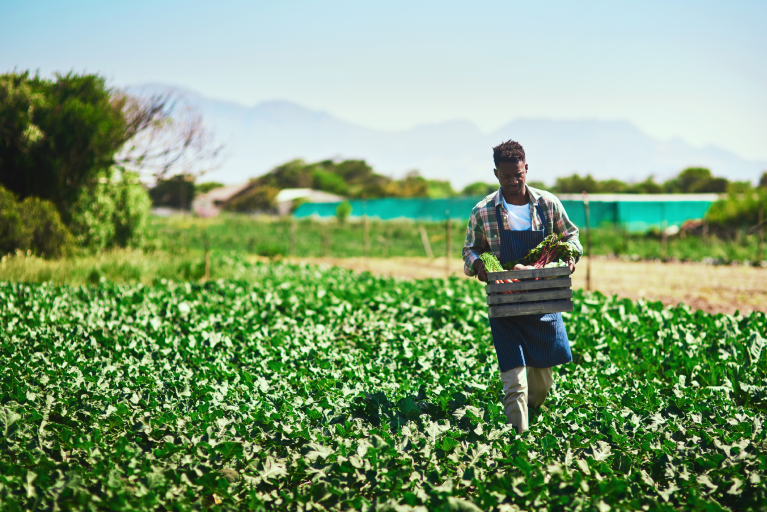 In the Mississippi delta, 41% of adults and 26% of children live with obesity. That's the highest in the nation. PHA is working hand-in-hand with the community to change that.
Our work in the Delta began in 2020, when we convened more than sixty community stakeholders on the priorities for their local food system. We collaborated with them to lay out a vision of a sustainable, resilient food ecosystem, centered on health promotion and community ownership. The community told us to center 3 things in order to improve equitable food access in the Delta: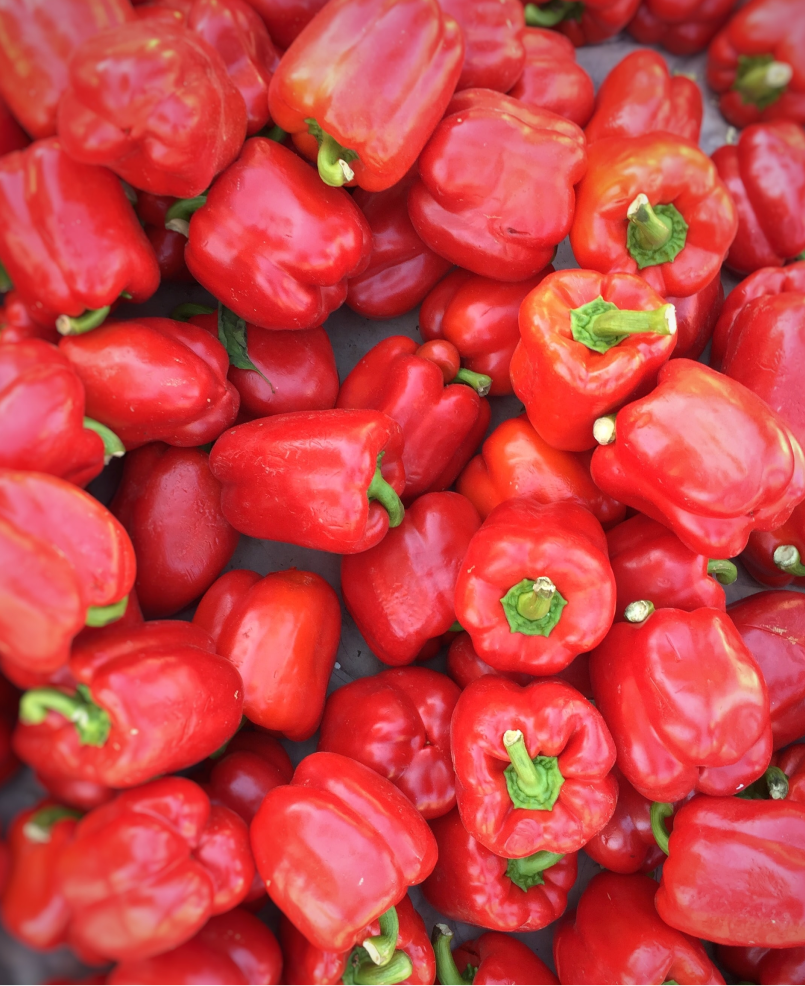 1
The Next
Focus on young people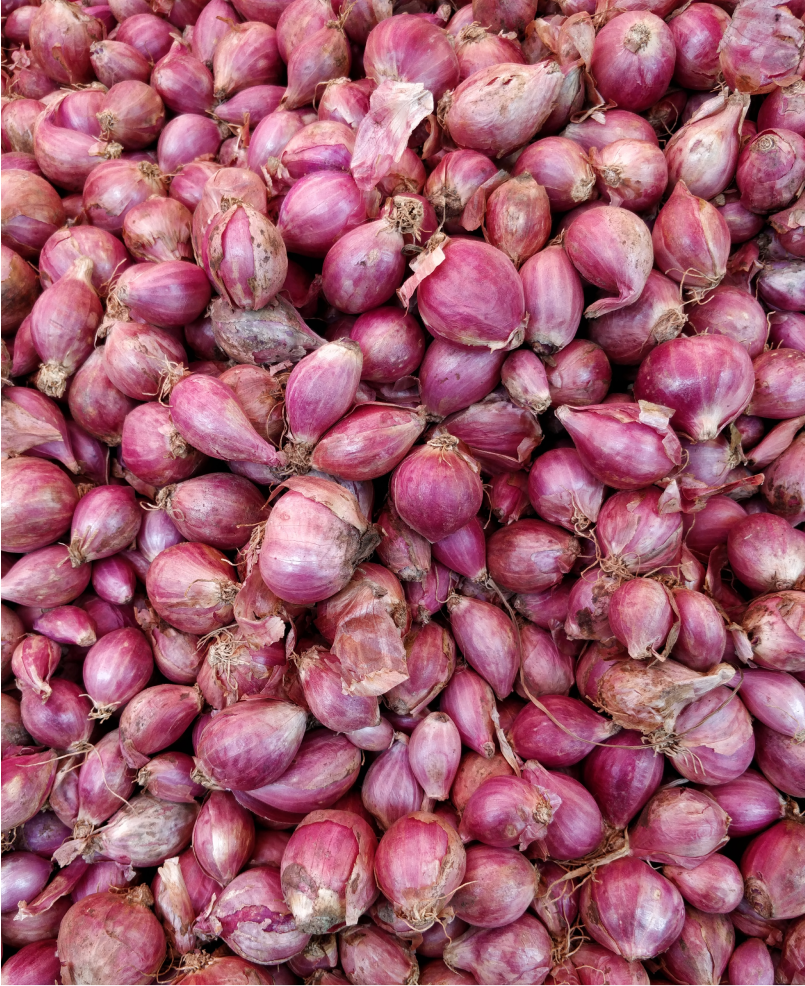 2
The New
Try innovative and new things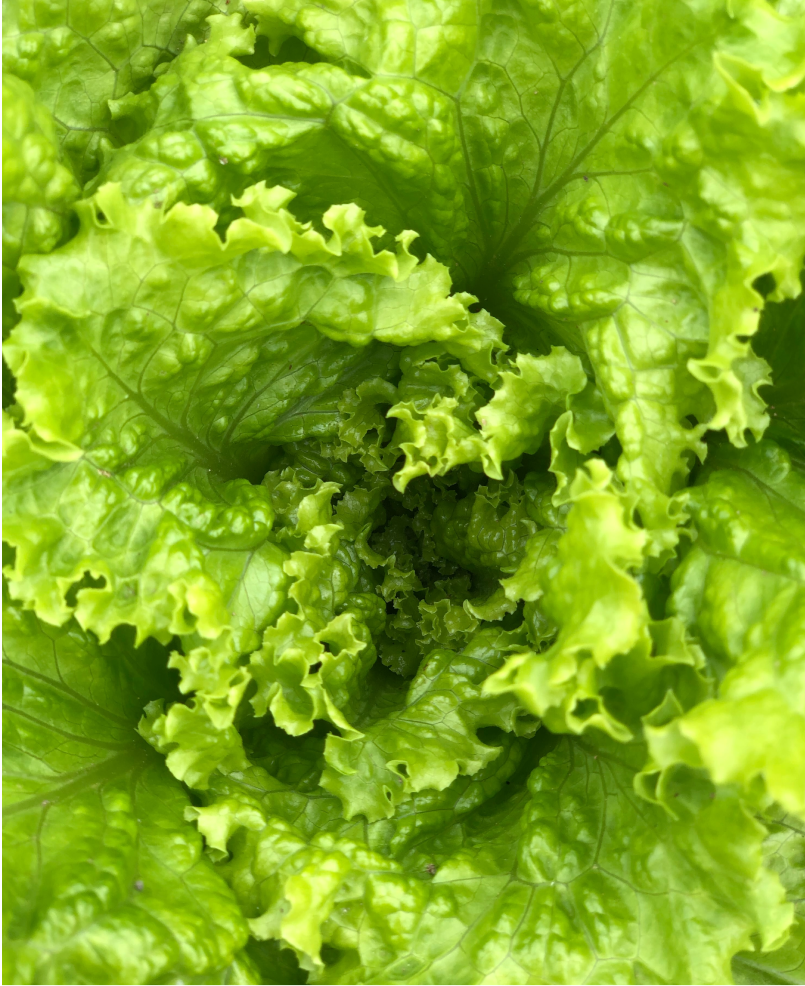 3
The Native
Prioritize local foodways
With this strategic approach in the forefront, we have set out on a multi-year journey to work with the community to create change. This means hiring people from the community, listening to stakeholders in the community, and having team members on the ground, living and working in the Delta.
Our small-format grocery retail store transformation work seeks to partner with communities to provide upgrades to neighborhood markets that are grounded and informed by the communities that use them. To kickstart this place-making work in the MS Delta, we hosted a pop-up farmers market alongside 15 partners, including farm vendors, 2 cooking demonstrations, free smoothies made with fresh fruit, music, arts and crafts, yoga, and volleyball.

— Tyler Yarbrough Project Coordinator, Mississippi Delta
Mapping Food Equity
While working with members of the community to understand the unique needs of the community, we also developed the Delta Food Map to highlight bright spots and opportunities to improve food equity.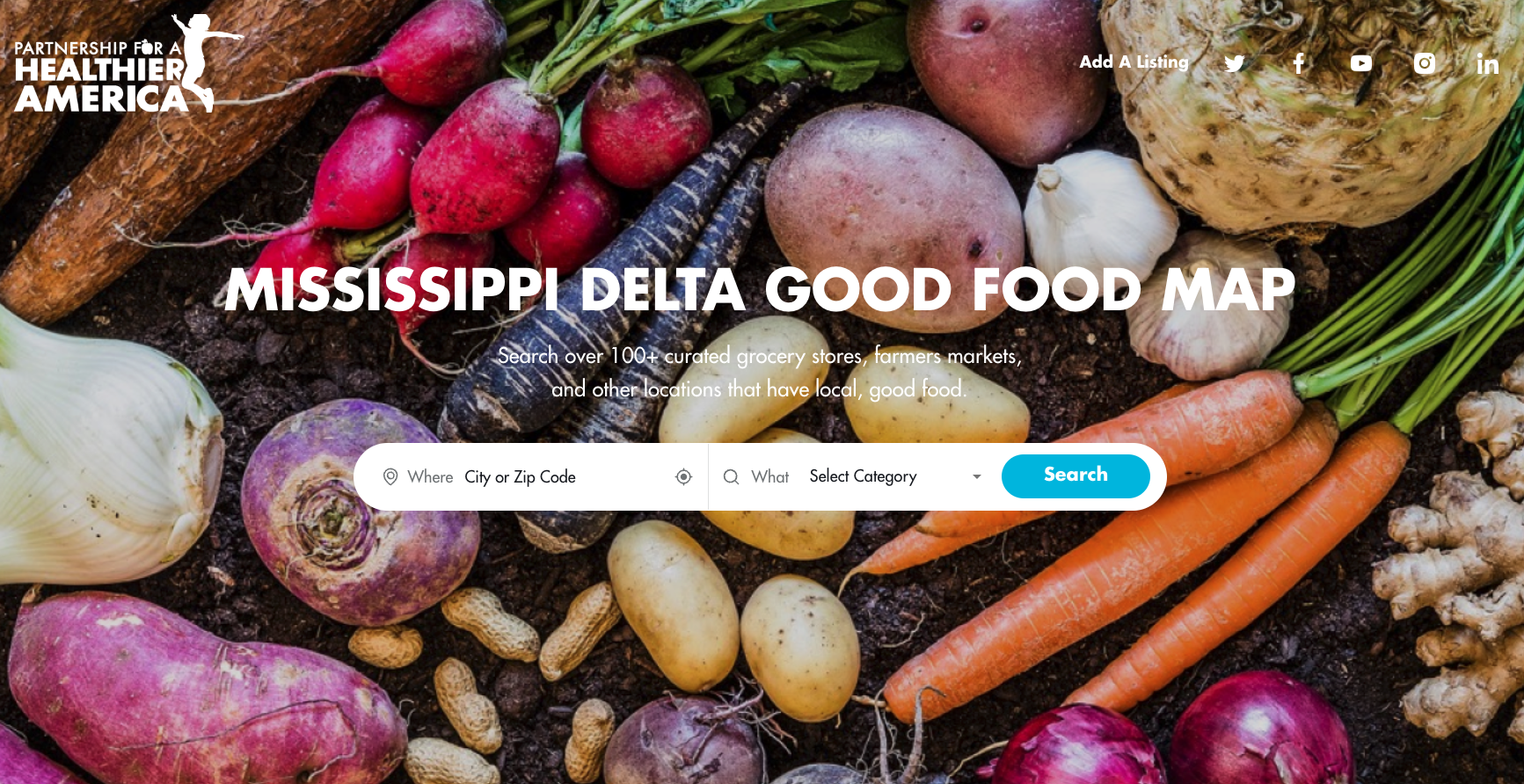 One Event can Bring a Community Together
On October 15, 2022 we hosted a community event at a corner grocery store, J's Grocery. Featuring local produce, games and activities, giveaways and an opportunity to give feedback on how we could transform J's Grocery into a hub of healthy food access, the event brought hundreds of people together from across Clarksdale. The first of many, this event is a way to build energy around the work that we're doing in partnership with the community in the Delta.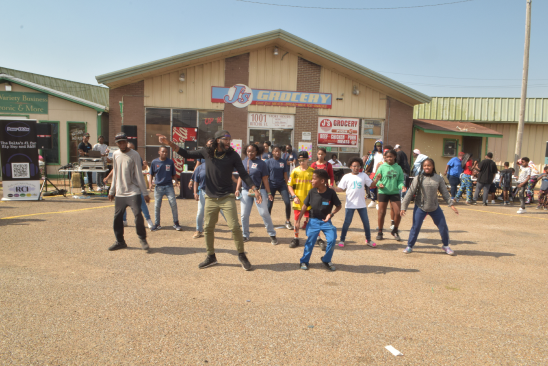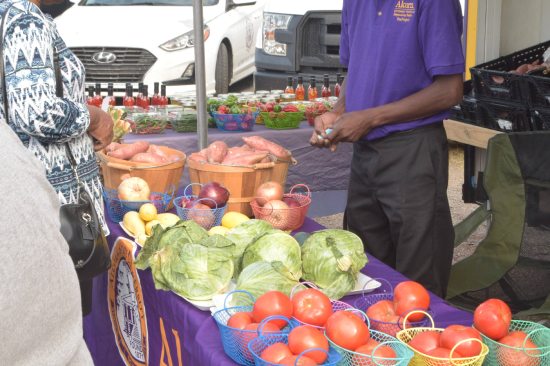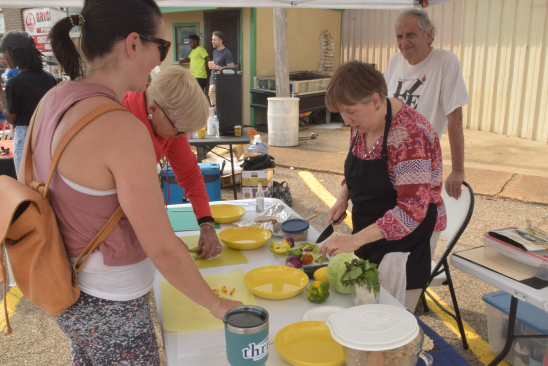 Follow along over the next 3 years as we continue to empower the community in the Delta to create a more equitable food system.
Veggies Early & Often
Helping Families Raise Adventurous Eaters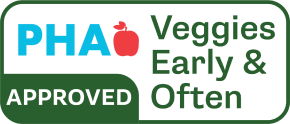 PHA created Veggies Early & Often in 2021 to help empower parents and caregivers to introduce vegetables to children in a way that encourages healthy, adventurous eating for a lifetime.
Working with early childhood education providers, medical professionals and baby and toddler food makers, we're getting more real veggies into the foods young children eat and giving families the tools and information they need to build lasting healthy eating habits.
Over 150 products now include our Veggies Early & Often icon, signaling to parents and caregivers that the product contains over half vegetables and no additives.
Raising Adventurous Eaters with First Foods
This November, PHA released new resources to help families raise adventurous eaters in collaboration with a multidisciplinary team of child experts. These educational handouts will be available to pediatricians nationwide, and offer stage-by-stage guidance on nutrition and infant feeding during pregnancy and from 0-15 months of age in English and Spanish.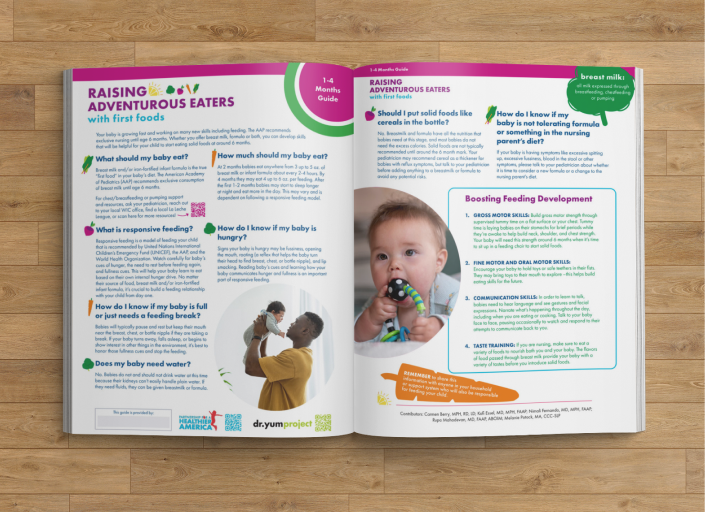 PHA created Raising Adventurous Eaters with First Foods because we wanted to give medical professionals resources they could easily use as an opportunity to use first foods as a tool to build a healthy foundation.
Thank you to our team of child experts that helped develop these resources:
Carmen Berry, MPH, RD, LD
Partnership for a Healthier America
Kofi Essel, MD, MPH, FAAP
Children's National Hospital and The George Washington University School of Medicine and Health Sciences
Nimali Fernando, MD, MPH, FAAP
The Dr. Yum Project
Rupa Mahadevan, MD, FAAP, ABOIM
Ochsner LSU Health
Melanie Potock, MA, CCC-SLP
My Munch Bug
Emily Rydbom, CN, BCHN, CNP
GrowBaby Health